Dashboard & Analytics
As safety concerns continue to be top priority for many businesses, it's more important than ever to have the necessary tools to ensure a safe work environment. TheSafetyMaster is proud to offer our Safety Dashboard and Analytics Services to help businesses like yours stay on top of safety measures.
With our Safety Dashboard, you'll have access to real-time data analysis and reporting for your safety program. This service is designed to empower you with the information you need to make informed decisions quickly. Whether it's identifying areas in need of improvement, monitoring key performance indicators, or analyzing leading safety indicators, you'll have the tools to manage your safety program with confidence.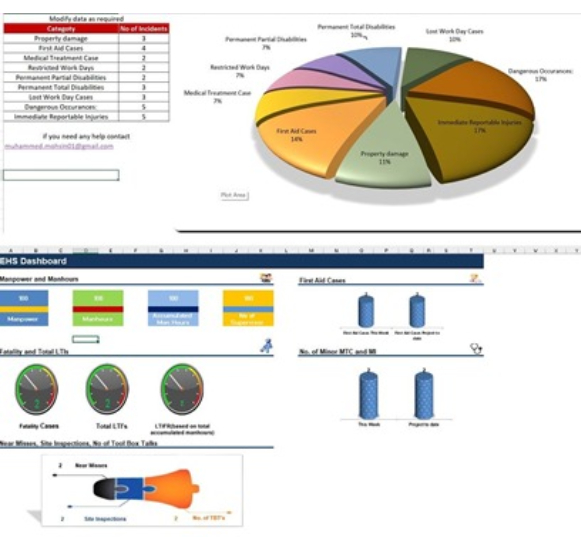 Our Analytics Services offer you a deep dive into your safety program's performance, providing valuable insights for best practices and areas for improvement. Our team of expert analytics professionals will work with you to review data and deliver customized reports with actionable recommendations. This service provides an in-depth view of your program's successes and opportunities for growth.
Our Safety Dashboard and Analytics Services can be used as standalone services or as a combined solution for a comprehensive approach to safety management. You'll have the power to take control of your safety program with confidence knowing our services are designed to support your success.
At TheSafetyMaster, we're committed to helping our clients achieve a safe and secure workplace. Our Safety Dashboard and Analytics Services are designed with this goal in mind, and we believe they are essential tools for every successful business.
Contact us at info@thesafetymaster.com for enquiry on Dashboard and Analytics.
CONTACT NOW