Safety Audit Software
Are you tired of ineffective and time-consuming safety audits that leave your workplace vulnerable to accidents and incidents? As experts in safety management, we understand that you need to take a proactive approach to ensure that your business is safe and compliant with regulations.
That's why we're excited to introduce you to our TSM-Safety Audit Software – an efficient and user-friendly tool that simplifies the safety audit process and streamlines your safety management system. Over the years, we have helped hundreds of businesses across various industries achieve higher safety compliance rates, eliminate safety risks, and reduce the burden of manual safety audits.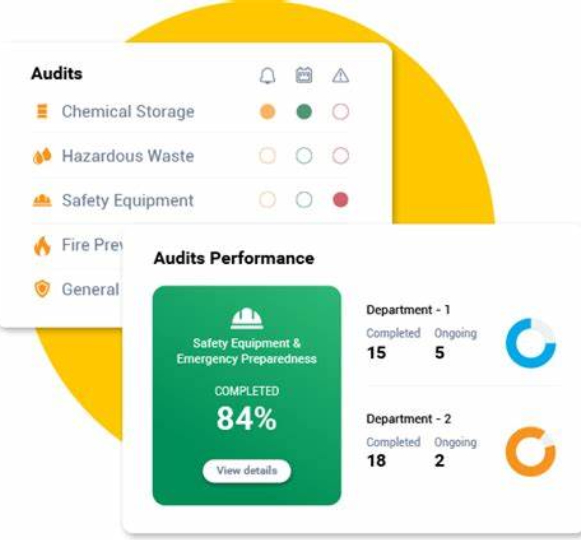 Our TSM-Safety Audit is an advanced solution designed to cater to all your safety needs. It assists in the identification of safety hazards, assessment of risks, implementation of corrective actions, and monitoring of safety performance. The software has a user-friendly interface, customizable templates, and robust reporting features that provide in-depth insights into the safety performance of your workplace.
You can rest assured that our software complies with safety regulations and standards, and our team of experts is always available to support you whenever you need assistance or further guidance. Our ultimate goal is to ensure that your workplace is safe and compliant at all times, and our software is the perfect tool to achieve that.
Investing in our TSM-Safety Audit Software is the best decision you can make for your business. By improving your safety practices, you will reduce accidents, avoid legal liabilities, and enhance your reputation as a safety-conscious company. We are confident that our software will provide value to your business from day one.
Contact us at info@thesafetymaster.com to book your Demo today and send enquiry on Safety Audit Software.
CONTACT NOW