Electrical Safety Audit
---
Electrical Safety Audit is examining the safety of electrical installations of any industrial unit or organization. Electrical Safety Audit is performed by documentation review, inspection, testing and verification. Electrical Safety Audits are conducted by experienced professionals who assist clients in reducing risk and help to ensure compliance with applicable Safety Standards and Regulations.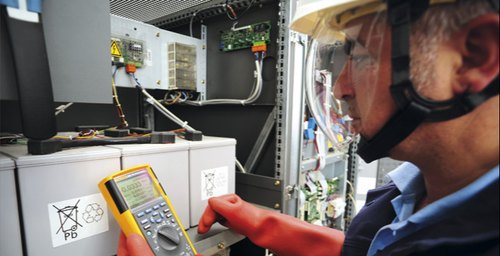 Electrical Safety Audits helps in Identifying:
Identification and elimination of safety hazards.
Ensuring longevity of expensive electronic equipment like computers and other machines
Development of a dynamic record of safety performance
Creation of positive cycle of safety improvement
Ensuring compliance with Regulatory and industry safety related best practices.
Benefits
Assessment of the degree of compliance with the applicable safety regulatory requirements
Assurance of the safety management functions.
Training to concerned staffs and officials for perfect operation of equipment and facility .
Guidance to emergency procedure
Contact us
for inquiry on Electrical Safety Audit Services.