Process & Instrumentation Diagram Services
We are excited to introduce our Process & Instrumentation Diagram (P&ID) services to you. Our team of experts is committed to providing you with top-notch solutions for all your P&ID requirements.
Our P&ID services are designed for a broad range of industries, including oil and gas, pharmaceuticals, chemical, water treatment, and many more. We understand that each industry has its unique set of requirements, and that's why we offer customized solutions that are tailored to meet your specific needs.
Our P&ID services include the creation of detailed diagrams, documentation, and layout design. We deploy cutting-edge software and technology to ensure that all our solutions are of the highest quality. Our team rigorously tests and refines our P&IDs to ensure that they are accurate, efficient, and reliable.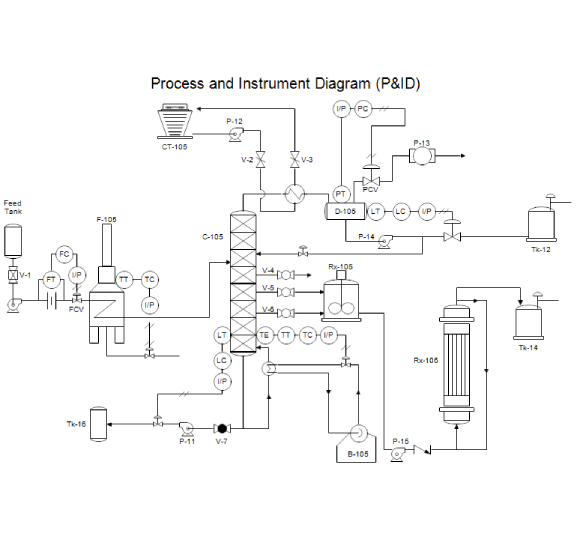 Our P&ID services can help streamline your operations and improve your bottom-line. Our services enable you to identify potential problems at the earliest stages, which helps to minimize downtime and reduce costs. With our services, you can achieve maximum operational efficiency and increase your productivity.
We are confident that our P&ID services will exceed your expectations. We believe in building strong relationships with our customers, and we guarantee your satisfaction. Our team is always available to answer your queries and provide you with expert advice. Get in touch with TheSafetyMaster team today to discuss your P&ID requirements, and we will provide you with a solution that complements your business objectives.
Contact us at info@thesafetymaster.com for enquiry for studying process and drafting P&ID for your plant.
CONTACT NOW