Safety Audit
The overall objectives of the safety audit are as under:-
to carry out a systematic critical appraisal of all potential hazards involving personal, plant, services and operation methods.
to examine critically the working conditions of the plants which are hazardous in nature and may lead to accidents.
to evaluate work practices and procedures followed in the plant and their effectiveness.
to evaluate the effectiveness of the existing safety and health management system and suggest recommendations for implementation by the management.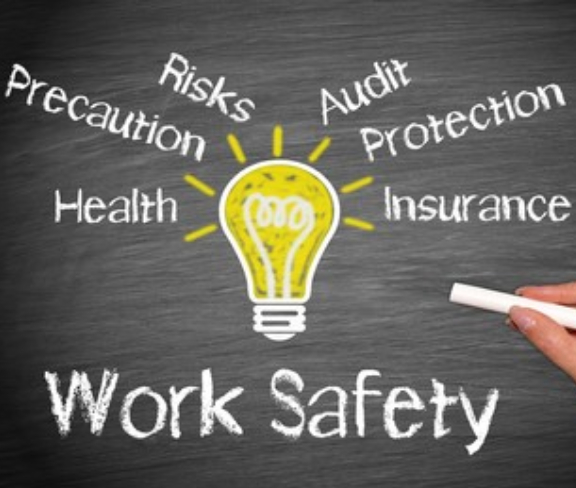 SCOPE OF INDUSTRIAL SAFETY AUDIT
The scope of the safety audit is limited to the safety and health of workers employed in the manufacturing processes and operations and also the safety of the plant and equipment used in the factory. The Audit is carried out as per the requirement under IS 14489 and the various Legislative requirements such as the Factories Act, 1948 and the state Factories Rules, Environment (Protection) Act, 1986 and Rules made there under and other applicable Statutes.
"Management Systems" audit is done to assess the management's involvement and commitment towards promoting safety and health systems at work. Management system audit provides scope of examining and evaluation of safety policies and procedures and their review, hazard communication system, dissemination of information and hazard awareness programme, training and motivation of employees, etc. Besides management systems audit, technical aspects of plant activities namely, storage and handling of hazardous substances, Emergency Preparedness, process and operational safety review, transportation safety, testing and examination of plant and equipment, housekeeping, waste disposal system, fire prevention and control, etc. are also audited.
Contact us at info@thesafetymaster.com to get Safety Audit and Study Report
CONTACT NOW