Fire Audit
Best Fire Audit Services - The Safety Master
Fire Safety audits are often a topic of concern for people, and can sometimes be overlooked completely. After all, who wants to think about a fire? If you have ever experienced one, you know how terrifying it can be. They can happen anywhere and whenever, but it doesn't have to be this way. Whether you are a homeowner or simply someone that is concerned about their safety, it's crucial that we understand the best ways to protect ourselves just in case.
A fire safety audit is an extremely useful tool in developing a Fire Safety Plan for your company. A good fire safety audit helps identify potential fire hazards and risks, allowing you to minimize the risk of a fire occurring. Conducting a fire safety audit requires a lot of organization and careful planning.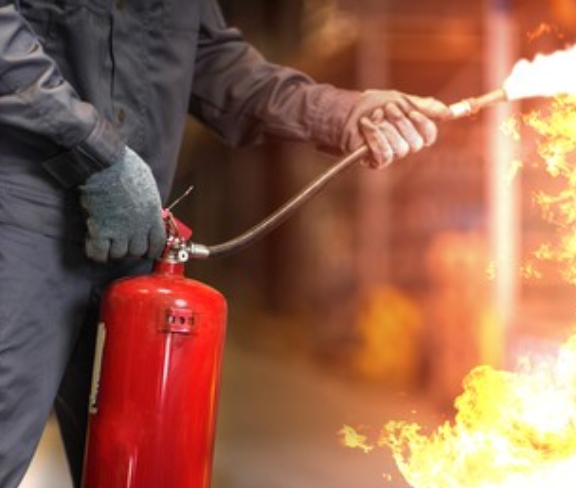 Identify all significant fire hazards
If you want to avoid disaster, don't ignore fire safety. A fire safety audit can identify all the significant fire hazards in a building and enable action to reduce these risks before they occur. A fire safety assessment is an excellent starting point when planning a business insurance policy or complying with regulations such as the Fire Prevention Order.
A fire safety audit is a comprehensive review of hazards and risks to determine what measures need to be taken to suppress and control future incidents. You may want to conduct one oftentimes annually or after significant changes have been made to your property. Not only can it keep your staff and visitors safe, but it can also provide valuable insight into how to improve the efficiency of your organization.
Identify the people who are at risk from each hazard
Improving fire safety should always be within your mind. The chances of building a house that would resist or survive ablaze are quite a great possibility. However, if you want to throw away the risk factors, a fire safety audit is what you need to do. A process gives you the opportunity to identify if there are any weaknesses in regard to fire safety on your property.
Every building and all the human activities that occur within it, whether employees or members of the public occupy them, have one thing in common: they're exposed to fire hazards. Thus, it is mandatory to conduct a fire safety audit of the facility every year to evaluate the potential hazards and come up with solutions that can prevent fires and ensure the safety of people in case a fire occurs.
How we can help
1) Fire Load Calculation 2) Fire Risk Assessment 3) Fire Protection System design services Send us your inquiry to info@thesafetymaster.com or speak to our expert at +917665231743 for getting the above services today to achieve safety goals.