Accident Investigation
---
Proper accident investigations to determine how and why the accident occurred in the workplace. When accidents happen at the workplace, it is critical to conduct an accident investigation to determine the root cause of the accident or injury. It is done to avoid similar future incidents in the workplace. The importance of investigation is to concentrate on the root cause factors of the accident.
A detailed analysis of an accident will normally reveal three cause levels: basic, direct, and indirect. Most accidents are prevented to eliminate one or more causes.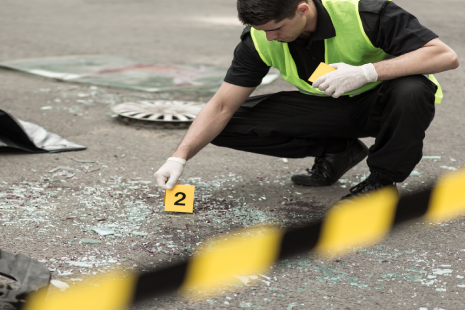 Objective of Accident investigation are:-
Recognize the need of an investigation
Investigate the incident of the accident
Interview victims & witnesses
Determine root causes
Collect the data and prepare reports
Make recommendations
Contact us to know more about accident investigation.