Implementation
As a leading provider of safety solutions, TheSafetyMaster understands the importance of implementing Process Safety Management (PSM) systems in your organization. Not only does it ensure the safety of your employees and assets, but it also increases productivity and reduces downtime.
Our PSM implementation services are designed to help you achieve compliance with standards requirements and industry standards. Our team of experts will work closely with you to assess your needs, identify potential hazards and develop a customized solution that fits your unique situation. We will ensure that your organization has the necessary tools, training, and procedures to effectively manage your processes and achieve a safe work environment.
With over many practical years of experience in the industry, we understand the complexities of PSM implementation and have a proven track record of success.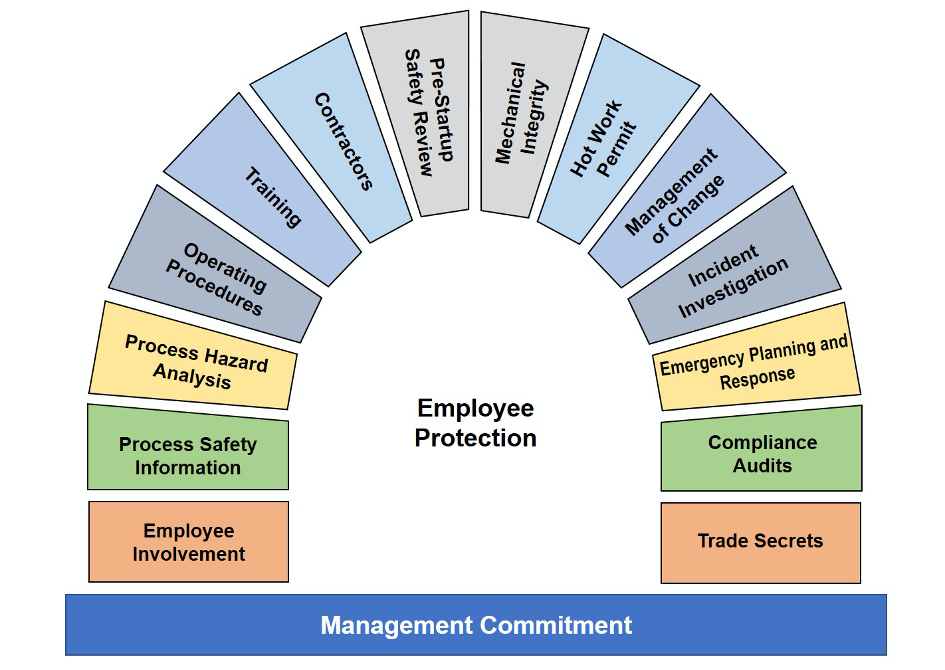 Our services include:
- PSM program development
- Process safety information management
- Hazard analysis and risk assessments
- Management of change
- Safety compliance audits
- Employee training and education
Our team of certified professionals is committed to delivering top-notch services that meet and exceed your expectations. We will work with you every step of the way to ensure that you are confident in your safety processes and are meeting all regulatory requirements.
Don't wait until it's too late to implement a robust PSM system. Contact TheSafetyMaster today and let us help you achieve a safe and productive work environment. We look forward to working with you.