HAZARD IDENTIFICATION RISK ASSESSMENT(HIRA)
---
Expert help is often required within industrial workplace activity for Hazard Identification and Risk Assessment (HIRA Studies) and at TheSafetyMaster™; we excel at this integral 'Safety First' service.
The objective of HIRA training is to train staff to identify and contain various activity-based workplace hazards and risks within an industrial setting that may have a low injury but the high frequency and it's not conducted on non-chemical process/activity that involve work at height, material handling, confined space, permit to work, etc.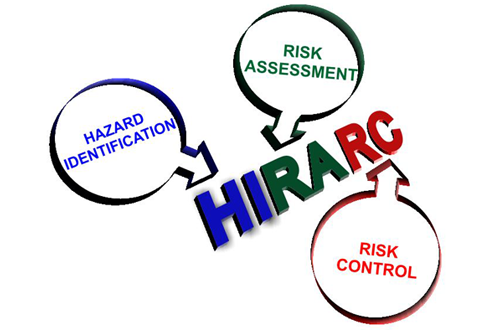 Such an assessment is followed up with extensive documentation of risks and hazards present within an industrial environment, their causes, associated consequences and risk and hazards containment recommendations.
Contact us For an exclusive HIRA training and certification for your staff so that they learn how to effectively identify hazards and risks to workers and the environment and in turn facilitates better risk and hazard management. Its 1-2 days certification training program.