Process Safety Management
---
In the chemical/allied chemical, petrochemical, and most other related chemical industries, you will find that all companies are required to have on process safety program, with a focus on process safety. The focus of these programs is to prevent/mitigate catastrophic harm to workers or businesses from process-related accidents such as fires, toxic gas releases, explosions, reaction hazards, and so on. Process Safety Management as per OSHA or CCPS in fact is a very necessary program. They are all about how Process Safety can be managed effectively as management system.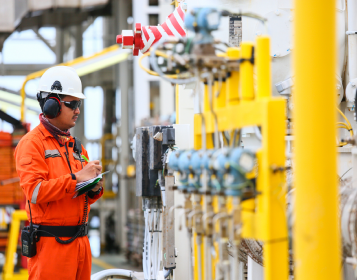 Process Safety Management is defined as "a discipline that focuses on the prevention of fires, explosions, and accidental chemical releases at chemical process facilities". Such events don't only happen at chemical facilities, they occur in refineries, petrochemicals, solid handling plants, water treatment plant, offshore drilling facilities, pharmaceuticals etc. The element not limited to below can be:-
Risk Management & Assurance
Capability Building-PSM
Compliance with standards
Process Safety Information
Emergency Planning and Response
Training
Management of Change
Contractors
Hot Work
Mechanical Integrity
Incident Investigation
Compliance Audits
Trade Secrets
Employee Participation
Pre-startup Safety Review
Contact us for inquiry on Process Safety Management Training & Certification Services for your engineers or staff.Its 2 days certification training program.