Road Safety Audit
---
Road Safety Audit is a systematic process for checking the road safety implications of highway improvements and new road schemes. The sole objective of the process is to minimize future road accident occurrence and severity once the scheme has been built and the road comes into use.
The auditor needs to take into account all road users, particularly vulnerable users such as pedestrians and pedal cyclists.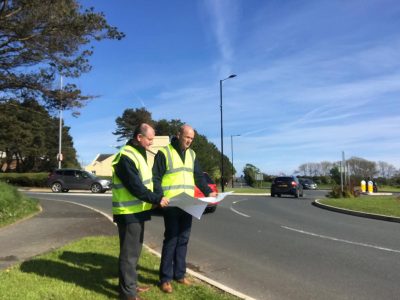 The importance of Road Safety Audit
Road Safety Auditing is a specialist process that must be carried out independently of design and construction work. Road Safety Audits are intended to ensure that operational road safety experience is applied during the design and construction process in order that the number and severity of collisions are kept to a minimum (zero).
Road Safety Audits fulfill a vital role in checking that roads have been designed and built to the highest safety standards. A well carried out Road Safety Audit adds value to a highway scheme at every level.
Contact us
for enquiry at info@thesafetymaster.comor +91 -7665231743 ; +91-9413882016