Your organization's safety record is one of your greatest assets. As a manager, your ability to reduce workplace risks from slips, falls, and repetitive motion injuries to overdoses and exposures to disease — reflects well on you as a leader. In addition, reducing workers' compensation costs is one more way for business owners and managers to reduce expenses and boost profits, even in this economy.
As an employer, there are many jobs that you have to do. You need to look after the finances, create a strategy for business growth, manage staff and deal with complaints. One thing that is vital is to ensure that your workplace is safe and there are no risks. In addition, employees may get injured, which will lead to costs. To reduce the risk of injuries happening, it's important that you engage with a safety consultant.
1. Cut Costs
If you run a business, you will need to reduce workplace safety risks. Why? To cut workplace costs. They are the ones that create your company's value via their thoughts, products, and services. And when they are injured or killed on the job, it's like losing a part of your brain. Workers' compensation claims can affect your bottom line and create difficulties getting new staff to join your team because of its reputation in the community.
2. Fresh View of Your Safety Culture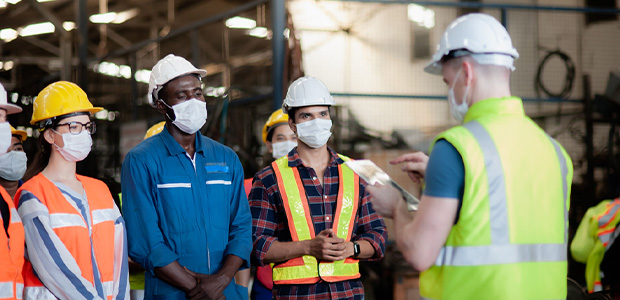 Safety consultants help companies reduce workplace risks and promote safety in the workforce. There are many factors that can be attributed to these unfortunate events, but one of the chief obstacles is an unsafe or un-maintained work environment.
Several organizations are realizing that in order to address this problem and improve their overall safety culture, it's not just about having the right people on board, but also about having a safe work environment. Hiring professional top safety consultants can help you eliminate the hazards your company faces and keep your employees from injuries caused by workplace accidents.
Read more:- 6 things Your Process Hazard Analysis Must Address
3. They Have Years of Experience in Business
Safety consultant firms have years of experience in the business and are highly trained in the risks that business and event sites face. By using their services, you are sure that all your health and safety needs will be met properly. Every workplace should have a Process Hazard Analysis Consultants because of the variety of benefits it brings.
How we can help
Online/Onsite training
Safety Audits
Documentation