Your employees are your biggest asset, but they don't always act like it. Sometimes the biggest barriers you face come not from the competition, but from your own team. This is because sometimes employees simply do not understand the end goal of what you want them to do or how it relates to them. The same can be said about online safety training for employees.
In today's economy and online industrial safety training-enterprise model for your employees, it is important that you know your employees and helps them to grow and develop. This can be achieved by sending them to attend courses at a training facility – but if cost and travel time are prohibitive – an online industrial safety training-enterprise model for your employees may be the ideal solution.
As well as making it possible for participants to attend from any location, online training allows the trainees to build on their own experience and complete assessments at their own pace – without having to wait for a classroom session. It also gives the trainer the chance to save money by holding fewer classes, and save time by covering more course material in less time. In this article, you will learn different ways to provide effective and engaging online safety training for employees via the internet.
Let Employees Complete Online Training Using a Computer On Their Own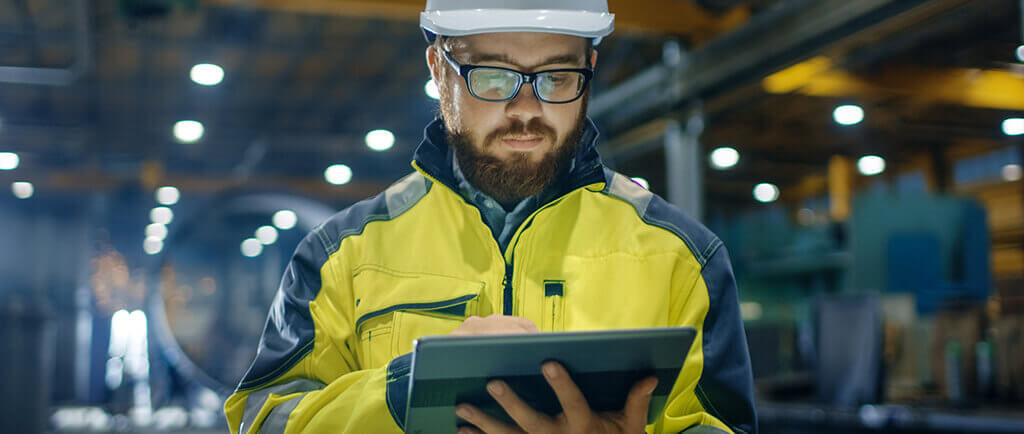 Enterprise-level businesses know all about quality control. Things like accounting, employee safety, and meeting compliance standards are top priorities for these organizations. But what if technology could help you cut down on training expenses? It can. If your employees have access to the internet at their desks, you should allow them to log in to a single system for completing online training. This is cost-effective and creates a precise testing process so that no one wastes time on re-training.
Allow Employees to View the Course From Their Remote Workplace
In order to minimize workplace accidents caused by both human and environmental factors, complete up-to-date training should be conducted. However, the training should cover a wide range of materials and should be taught by a professional trainer who has experience. This is where the benefit of having an employee safety program is because employees will be able to view this course from their remote workplace or anywhere around the world as long as they have access to the internet. In addition, this does not cost anything on your part because you just need to pay for it once regardless of how many people viewed it from any place in the world.
Embed Online Safety Training in the Work Area
In the last year, online training has been integrated into Osha training. In fact, it is becoming a more widely accepted replacement for traditional classroom training. The biggest advantage of online training is the ability to make workers aware of the dangers they may face while also providing them with skills to deal with these hazards. There are a number of different online safety companies that offer custom modules and interactive learning environments.
Assign Online Training for Refresher Training
Most companies should have a policy regarding online safety training. It is vital that the companies have the interest to improve the working condition of their employees as well as ensure employee's safety. In the recent survey, it was found that 39% of workers are willing to exchange safety for productivity. The course that has been prepared by TrainHR is one of the best options for those who are willing to learn and take safety measures themselves and also aware others around them about importance and safety measures.
Watch A Course Together During a Safety Meeting
At its core, Industrial Safety is about reducing or eliminating hazards so workers don't get hurt. But as anyone running an operation knows, making your employees safe isn't easy. Workers aren't always aware of the dangers they might encounter on the job. It's up to supervisors to make sure they know about their dangers, and how to work safely around them. We've seen many companies struggle with how to teach their workers about safety. By creating a safety program that uses online education during an actual safety meeting, your company can solve this problem once and for all.
How TheSafetyGuru Can help
Industry-specific safety training is a key to minimize industrial accidents. Industrial online safety training also facilitates imparting of the knowledge of safe usage of industrial equipment, practices, and rules along with proper awareness related to dangers associated with them. Various industries have been tooled by the government, especially in the metro cities to inculcate desired changes through guidelines and instructions under the banner of the occupational health and safety (OHS) program.
TheSafetyGuru is an online portal that specializes in providing industrial online safety training courses. The portal offers courses such as 2 to 8-hour general industry safety courses, as well as additional specialized courses for Process safety management and much more. The portal features a dynamic video lecture system and offers the ability to complete the courses at one's own pace and review topics previously completed.
If you are looking for online training courses to improve your safety practices, then TheSafetyGuru provides you with the right kind of services in this well-connected world. Safety is one aspect that must be considered in all industrial processes. Especially in chemical industry projects, in order to ensure the safety of people, proper safety measures need to be followed in each step of the process.
TheSafetyGuru helps you to deliver high-quality safety training for your employees, by providing a global library of varied eLearning courses. We also provide you with a powerful online learning management system, where you can track your learner's progress and conduct instant testing anytime, anywhere. Enterprise online safety training is getting more and more popular. Actually, it is much needed for industrial training, because industrial training centers have their own limitations to provide industrial training. We have created this model that makes it possible for people to learn safety audits from the comforts of their workplace or homes with a commitment to provide safety training at the lowest costs in the industry.
TSM TheSafetyMaster® Private Limited 
Unit No 221-451-452, SPL1/J,  2nd & 4th Floor, Sunsquare Plaza Complex, RIICO Chowk, Bhiwadi 301019, Rajasthan, India 
Phone: +91 1493 22 0093  
Mobile: +91 7665231743/9413882016   
Email: info@thesafetymaster.com